-------------------------------------------------
EDIT: This is now a sticky. Keep it on topic.
-onemoremile
-------------------------------------------------
due to the plethora of "I want to see how these ____wheels look on a car with ______suspension,______calipers, etc." I decided to create
another
wheel and suspension thread to decrease the amount of threads about this subject. Do I think it'll work? Maybe. But at least I tried.
Photos are a
MUST
. If possible have one wide shot to show the wheel and stance of the car and also a closeup of the wheel. Please list your type of wheel, size, and suspension. Include any brake upgrades if possible.
EDIT: It doesn't have to be your car. If you find something online, post it up. I want this thread to have just about everything. And in case anyone asks, I am aware of this
page
Here goes: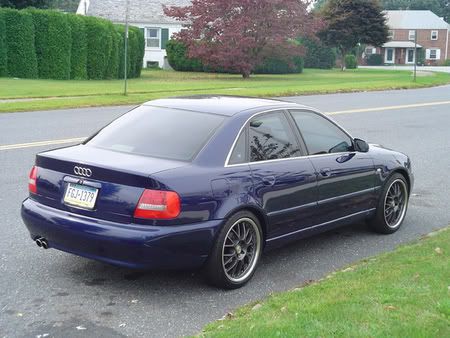 18" flik wasps(anthracite with a polished lip) H&R sport springs, bilstein shocks(non adjustable), stock painted calipers.